Jeumont Electric has more than 120 years of experience designing and manufacturing hydraulic generators up to 350 MVA driven by all types of turbines. Half of all hydraulic alternators in service in France were supplied by us.
We can adapt our hydraulic alternators to virtually any installation setup. Our hydraulic alternators are built with an internal radial cooling system designed for homogeneous heat dissipation. The low thermal and mechanical stress means longer equipment lifespans.
We also offer a wide range of maintenance and other services to keep our equipment operating optimally from commissioning through to rehabilitation or reconstruction.
OUR HYDRAULIC ALTERNATOR
SPECIFICATIONS
Power:
1 MVA to 150 MVA
Poles:
4 to 100 poles
Construction :
horizontal or vertical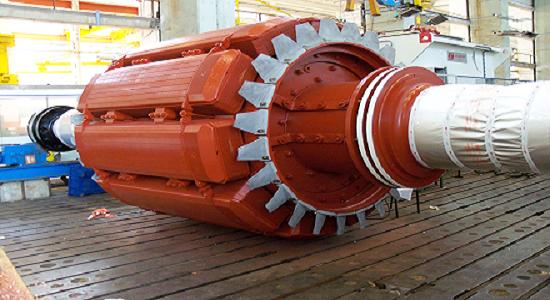 MINI
HYDROPOWER
Turnkey mini and small hydro projects:
• A comprehensive integrated solution designed to be both durable and reliable, ensuring that your assets perform optimally
• wide range of know-how around hydropower generation including expertise in machines (alternators, turbines, and gates), automation, regulation, protection, distribution, and civil engineering
• An extensive maintenance and engineering service lineup that includes troubleshooting, maintenance, assistance, transformation (performance improvement), and training
• Work in asbestos-containing environments